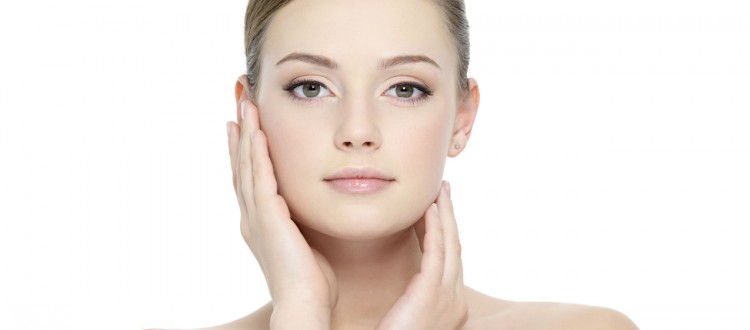 Treatment Info
Tags
beauty
,
beauty salons
,
Botox
,
botox injections near me
,
botox isle of wight
,
botox near me
,
cosmetic surgery
,
dermatologist
,
dermatologist near me
,
dr jilani
,
fillers
,
fillers isle of wight
,
frown lines
,
island cosmetic clinic
,
isle of wight
,
restylane fillers
,
the island cosmetic clinic
,
wootton bridge
,
wrinkles
Treatment Detail
Overview
We are happy to announce we are now offering 0% INTEREST FREE FINANCE!
WHATCLINIC PATIENT SERVICE AWARD WINNER 2020…
4 YEARS IN A ROW !!!!
Look Refreshed and Years Younger!
Botulinum toxin is one of the most popular and exciting cosmetic treatment option available to treat facial expression lines. Many celebrities are taking advantage of this treatment to combat lines and wrinkles.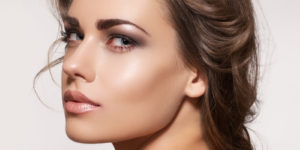 Dr G Jilani
Dr. Jilani is a Master-class injector of Botulinum toxin and has trained other doctors in aesthetic treatments in the UK. He has performed many thousands of treatments for over 20 years and is fully dedicated to Advanced medical Cosmetic Treatments and works full time in Aesthetic Medicine.
He says " I believe Aesthetic treatments at my clinic are not just about Vanity. They are about helping boost our patients Self-Confidence and Self-esteem and putting an extra 'bounce' in their step."
WhatClinic Patient Service Award Winner….. 4 Years in a row!!!
The Island Cosmetic Clinic feels proud and honoured to be a FINALIST in not one, two or three but FOUR categories of TWO, National Cosmetic/Aesthetic Awards for 2012-2013.
We have been named as a Finalist (Top 5 Cosmetic Clinic in the United Kingdom) for the Televised, National MyFaceMyBody Awards in the following 3 categories: Best Aesthetic Clinic, Best Customer Experience and Best Clinic Team.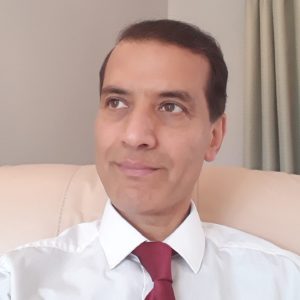 Dr Jilani is a perfectionist when treating clients, and can tailor the Botulinum toxin treatment to your needs, to give you a natural refreshed look. Thousands of loyal and satisfied clients from all over the UK and abroad visit him for treatments at The Island Cosmetic Clinic, Wootton Bridge, Isle of Wight.
Dr. Jilani has been trained by world-renowned Dermatologists and Surgeons from the USA and Canada, who are credited for the discovery of the use of Botox for cosmetic treatments.
---
Simple & Effective Treatment
Facial lines are caused primarily by repeated use of facial muscles on the skin in a particular manner. Just as a freshly ironed shirt will become severely creased at the elbow as a result of repeatedly bending the arm, similarly our facial lines and wrinkles form whenever we frown, smile or squint. With the passing of time these lines become deeper and permanent making you look older.
The treatment is simple and involves placing a tiny amount of Botulinum toxin to specific superficial muscles, which relaxes them and softens the expression lines to leave the skin smooth, refreshed and younger-looking. A local anaesthetic cream is applied to the skin prior to injection to keep discomfort to the minimum.
---
Men and Women
Botulinum toxin is very successful in treating areas such as the deep creases between the eyebrows, crow's feet wrinkles and forehead lines. It is also used for a brow lift, fine lines around the mouth and to lift the corners of the mouth and correct a poppy chin. Botulinum toxin is suitable for both men and women.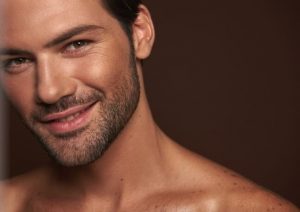 The treatment takes around 15 minutes depending on the number of areas injected and can be carried out in a lunchtime session.
The results will be seen within a week, though it may take longer. The effects last for around 3-5 months but will increase over time with repeated treatment.
This is a safe cosmetic treatment in experienced hands, with minimal risk and has been used in cosmetic practice for over 30 years.
---
Before & After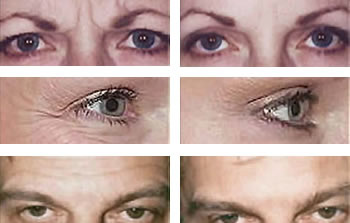 ---
More Information
Price
FAQ's
What is Botox or Botulinum toxin?
Botox is the trade name for Botulinum toxin, which is a natural purified protein. Other names for Botulinum toxin are Azzalure, Dysport and Vistabel. Botulinum toxin blocks impulses from the nerve to specific tiny facial muscles that create expression lines and relaxes them. After treatment, the lines and wrinkles become smoother and the untreated facial muscles contract in a normal manner.
---
Which areas on the face can be treated?
It is ideal to treat wrinkles caused by facial muscles that have no significant function. Examples include deep crease between the eyebrows (frown lines), crow's feet wrinkles & forehead lines. Injecting these lines has been shown to be very successful, and thousands of people have had Botulinum toxin to reduce the signs of ageing. It can also be used to treat the lower part of the face around the mouth.
---
Is Botulinum toxin safe?
Botulinum toxin has been used safely for over 30 years to treat muscular disorders such as facial and neck spasms, eye deviation, and lower limb spasticity even in children as young as two years old. A very low dose of Botulinum toxin is used for cosmetic treatment. Botulinum toxin cannot cause any damage to the body because it attaches itself to the muscle and cannot pass into the bloodstream. The action on the muscle is never permanent.
---
Do the injections hurt?
Botulinum toxin is injected using a very fine needle. Most patients find the injection causes mild temporary discomfort but is easily tolerated. A local anaesthetic cream is used to numb the area.
---
How will I look after the treatment?
Immediately after the injections, there may be tiny red marks and mild swelling, which can be concealed with mineral make-up applied at the clinic. These will subside within a day.
---
Are there any side effects?
Botulinum toxin is safe in expert hands and side effects of this treatment are rare. Occasionally a transient numbness may develop in the treated area.
Temporary headache can occasionally occur. Mild temporary bruising may occur. Rarely a temporary heaviness of the eyebrow or eyelid may occur, which may only last a few weeks. If you are pregnant or breastfeeding the treatment is not recommended.
---
How many treatments will I need?
Repeat treatments are usually needed every 3-5 months over a 12 month period, to maintain a younger, refreshed appearance.
---
Who is qualified to administer Botulinum toxin treatments?
Botulinum toxin (Botox) is a prescription-only medicine, and can only be prescribed by a doctor or dentist or a prescriber nurse. Only medically qualified practitioners (plastic surgeons, doctors, dermatologists, dentists) are qualified to inject Botulinum toxin. Nurses are only allowed to inject Botulinum toxin if the client has been seen by a doctor prior to treatment.
Please remember. Choose a practitioner who has extensive experience of performing treatments by injection, especially Botulinum toxin. This would determine the result and aftercare of your treatment.
---
Can I have treatments done if I am pregnant or breastfeeding?
No. We do not perform any of our treatments on women if they are pregnant or breastfeeding. Although many of the treatments are unlikely to cause any ill effects, none of the treatments has been clinically tested on pregnant or breastfeeding women.
---
Will I have to pay a consultation fee if I wish to see the Doctor?
At the moment the consultation is free of charge.