Treatment Detail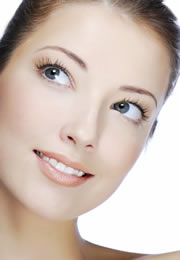 At your consultation, you would be given expert advice to select the most appropriate treatment for your skin problems. The skin treatments will be tailored to your individual needs to achieve a fresher, brighter, smoother and younger-looking skin.
The skin treatment recommended to you at The Island Cosmetic Clinic will depend upon the type and degree of skin problems, lifestyle, recovery time and affordability.
Treatment Guide
The Index below is a rough guide of the various skin problems and the best treatments available.
---
Dull looking skin, Open Pores, Blackheads, Whiteheads, Pigment Marks, Sun-damaged Skin, Acne-prone Skin, Acne Scarring (superficial), Fine Lines:
Medical Microdermabrasion and Epionce peels would be appropriate as a gentler treatment, to achieve good results with no recovery time. Facial Peel though being slightly more aggressive and deeper would treat all the above problems, with even better results. Dermaroller Therapy and EDS would also be effective for the above problems.
---
Advanced Sun Damage, Deeper Acne Scars, Lines and Wrinkles (especially around the eyes and mouth), Skin Rejuvenation to look younger, Stretch Marks and also to improve skin on the Neck and Décolleté areas
Dermaroller therapy and EDS would be the ideal treatment for the above problems, rejuvenating the skin with great results.
---
Acne-prone Skin and Acne
We use a combination of treatments that will give good results. This includes skin analysis, Topical acne treatment, Medical Microdermabrasion, and Epionce peels.
---
---
Rough, Dry and Thinning Skin of the Neck, Hands and Décolleté areas (that give away your age)
Profhilo is the perfect treatment on its own.
---
Advanced Skin-care, to prevent and correct Premature Ageing and Sun Damage and as a General Anti-ageing Treatment
Epionce skincare – quality products backed by science.
---
Skin-care Make Up
Jane Iredale mineral make-up– recommended by plastic surgeons and dermatologists.