WHATCLINIC PATIENT SERVICE AWARD WINNER 2022…
6 YEARS IN A ROW !!!!
🌈SPECIAL OFFER – FOR A LIMITED PERIOD ONLY – SAVE 20% on a Course of 12 Dermalux Treatments! Now £480 (saving you £120)
What is Dermalux LED Phototherapy?
Dr. Jilani and his team at The Island Cosmetic Clinic, Wootton, are so excited to introduce the Multi-Award Winning Dermalux LED Phototherapy to our treatment catalogue.
Voted Best UK Treatment of The Year for five consecutive years at the Aesthetic Awards, Dermalux combines clinically proven wavelengths of light with the breakthrough proprietary LED technology to deliver safe and effective results for a wide range of skin concerns without discomfort or downtime.
'I would 100% recommend The Island Cosmetic Clinic & the Dermalux treatment for Acne. They have helped completely change my confidence & how clear my skin is. Emma is amazing & so kind, so I would highly recommend this place!' Miss P – June 2021
Dermalux® is a Medical Device that delivers skin-specific treatments using combinations of clinically proven Blue, Red, and Near Infrared wavelengths to boost collagen and elastin production, improve circulation, reduce redness, and irritation, and blitz blemish-causing bacteria.
Utilising the latest generation LED technology, Dermalux® ensures safe and targeted delivery of light at the optimum intensity for maximum skin-enhancing results.
Each light provides different benefits which is why it can treat a wide range of issues.
These include Anti-ageing, Acne, Pigmentation, Rosacea and Redness, Psoriasis, Eczema, Age-related Issues, Pain-Relief and Wound healing.
LED Red – This is used to boost collagen and elastin production, even out skin tone and texture, soothe redness, and shrink enlarged pores.
LED Blue – Blue light is calming on the skin and helps to improve skin clarity. It is also a powerful antibacterial treatment that treats acne, normalises oil production, and prevents breakouts. Calming light and improves skin clarity
Near Infra-Red – Near Infra-red is used to calm redness and irritation in the skin, this is also anti-ageing and helps relieve pain and inflammation on the skin.
Is LED Phototherapy safe?
Dermalux® is heat-free, chemical-free, and does not harm the skin. It has an excellent safety profile and is beneficial for all skin types without downtime.
Is it painful?
The Dermalux® treatment is a relaxing, pain-free experience with proven mood-enhancing effects. Enjoy some luxury me-time as your skin absorbs the energising light to kick start cell regeneration and restore radiance.
How many treatments will I need?
The number of treatments will vary for each patient. Each treatment lasts for around 20 minutes and with no downtime, you can simply get up and glow! As the light triggers a whole cascade of skin-enhancing processes, the visible benefits continue even after the treatment has finished.
How long does Dermalux last?
Results from LED Phototherapy are cumulative, and a course of treatments taken in close succession is recommended for optimum results. Results can last for several months and regular maintenance treatments offer lasting improvement in the appearance and health of the skin.
'I've had 2 sessions of Dermalux LED Phototherapy and – WOW! I can see a marked improvement in my skin already. It looks smoother, less textured, and best of all my hyperpigmentation is already fading. The treatment itself is very relaxing, just laying down for 20 minutes while the lamp works its magic. It feels warm but not hot, just like gentle sun on your face. I would highly recommend this treatment, it's much cheaper than expensive serums & creams and WAY more effective.' Ms T June 2021
"I recently had a Dermalux treatment for Skin Rejuvenation & found the treatment to be very straightforward and relaxing. You are laying down for your treatment & the machine is lowered over your face. I wore eye shields &, once I adjusted to the light, I found myself falling asleep! After 1 treatment my skin was more glowing and hydrated." Miss C
"I had a course of Dermalux treatments and I am very happy with the results. My skin looks brighter, fresher and younger. The treatment was very relaxing with a lovely warm sensation and I will definitely keep up with it." Mr G
Book now to find out how Dermalux can help you achieve the skin you desire.
Call 01983 880180 for a Free Consultation with Dr. Jilani.
Introductory Price Guide
*Dermalux LED Phototherapy Single Treatment £60 / Special Offer 2 x Single Treatments £90 (saving £30)
Dermalux LED Phototherapy Course of 6 Treatments £325 (saving £35)
Dermalux LED Phototherapy Course of 12 Treatments £600 (saving £120)
*After just one treatment, your skin is instantly energised and the process of cell renewal is activated. However, a course of 12 treatments is highly recommended for a dramatic improvement in the appearance and health of your skin.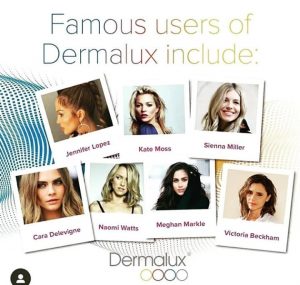 Acne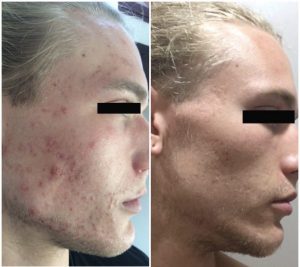 Rosacea and Redness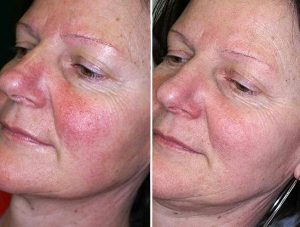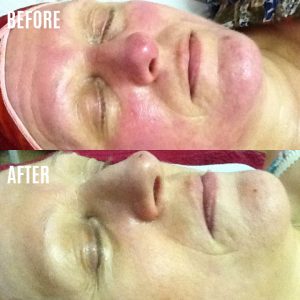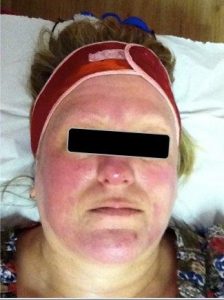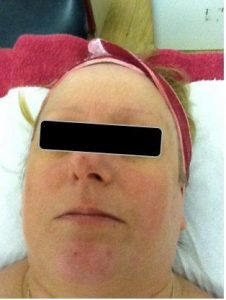 Psoriasis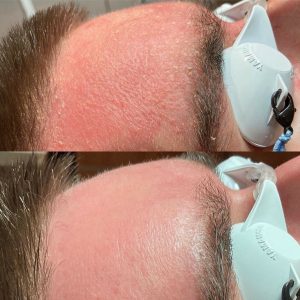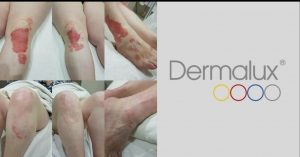 Skin Rejuvenation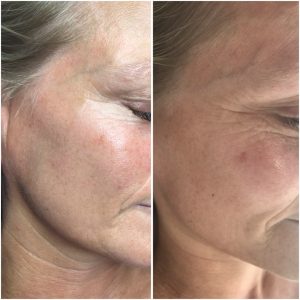 Stretch marks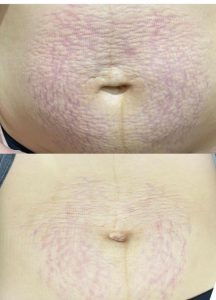 Bruising