WHATCLINIC PATIENT SERVICE AWARD WINNER 2020…
4 YEARS IN A ROW !!!!
About Dr. Jilani
Dr. Jilani MBBS MRCP(UK)  has been practicing as a full-time doctor with special interest in dermatology in the UK since 2001. He is a Masterclass Cosmetic Physician and is an artist when injecting faces. He pioneered aesthetic treatments on the Isle of Wight at the Island Cosmetic Clinic in Wootton Bridge. Dr Jilani is passionate about his work in advanced medical cosmetic treatments and takes great care of each and every one of his clients.
Dr Jilani comes from a family of physicians: his father and his three brothers are also doctors. He completed his postgraduate training and is a Member of the Royal College of Physicians.
He is an absolute perfectionist when treating clients, only happy if they are 100% satisfied with their treatment. He has a very calming manner whilst dealing expertly with nervous and anxious clients.
Dr Jilani has full registration with the General Medical Council and is fully insured. He has a license to practice medicine in the UK and his work is thoroughly revalidated every year by the GMC. He is a member of the British College of Aesthetic Medicine which regulates the aesthetic industry.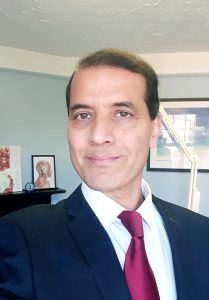 Pioneer of Medical Cosmetic Treatments
Dr. Jilani is one of the first doctors in the UK to specialise in Cosmetic Medicine since 2001 and is the pioneer of medical cosmetic treatments on the Isle of Wight. He researches all the treatments offered at the clinic extensively for safety and effectiveness. He keeps in close contact with medical colleagues in the USA and Europe so that he can bring the best and latest treatments back to the UK.
Dr Jilani regularly attends scientific and educational meetings and conferences throughout the world, to ensure that the Island Cosmetic Clinic remains at the forefront of the exciting field of cosmetic and aesthetic medicine.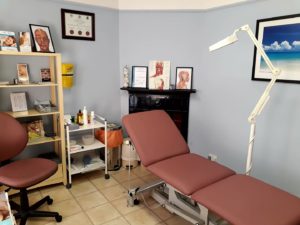 Awards Finalist
The Island Cosmetic Clinic feels proud and honoured to be a FINALIST in not one, two or three but FOUR categories of TWO, National Cosmetic/Aesthetic Awards for 2012-2013.
We have been named as a Finalist (Top 5 Cosmetic Clinic in the United Kingdom) for the Televised, National MyFaceMyBody Awards in the following 3 categories:
Best Aesthetic Clinic
Best Customer Experience
Best Clinic Team
The Island Cosmetic Clinic is the only cosmetic clinic in the country to be a Finalist for 3 MyFaceMyBody Awards.
The Island Cosmetic Clinic is also a FINALIST (Top six clinic website in the UK) for the Prestigious National Aesthetic Awards 2012 for the Best Clinic Website
The Island Cosmetic Clinic was nominated for the Aesthetic Medicine Awards for Best Customer Experience in the UK (2008).

---
Qualifications and Memberships
Bachelor of Medicine Bachelor of Surgery MBBS
Member of the Royal College of Physicians MRCP (UK)
Full Member of the British College of Aesthetic Medicine MBCAM
Awarded Certificate in Cosmetic Medicine ( Diploma in Cosmetic Medicine part 1 )
Full registration with the General Medical Council Reg No. 3371916