We are happy to announce we are now offering 0% INTEREST FREE FINANCE! 
WHATCLINIC PATIENT SERVICE AWARD WINNER 2022…
5 YEARS IN A ROW !!!!
The 8 Point FaceLift
Look 10 Years Younger without Surgery
The Revised 8 Point FaceLift has been hailed as the ultimate solution for the loss of facial volume, without the need for cosmetic surgery. This involves injecting Restylane dermal filler into strategic points of the face to create a beautiful, rejuvenated, naturally lifted look.
Our patients are raving about The revised 8 Point Facelift performed by Dr Jilani. Read the 5 STAR Reviews.
www.islandcosmeticclinic.com/about-us/testimonials/
Dr Jilani MBBS MRCP(UK) is a Masterclass Cosmetic Physician and an artist when injecting faces. He pioneered Aesthetic treatments on the Isle of Wight at the Island Cosmetic Clinic, Wootton Bridge in 2001 as a Full-time Aesthetic Doctor.
He says " I believe Aesthetic treatments at my clinic are not just about Vanity. They are about helping boost our patients Self-Confidence and Self-esteem and putting an extra 'bounce' in their step."
The main areas treated are the cheeks, jawline and jowls, nose to mouth lines, and the sad corners of the mouth. The treatment is fully adaptable and can be tailor-made to your requirements. The fantastic result of this treatment can last up to 1 year.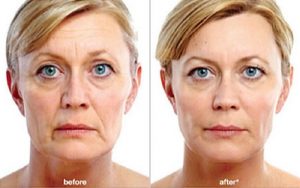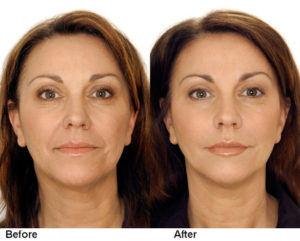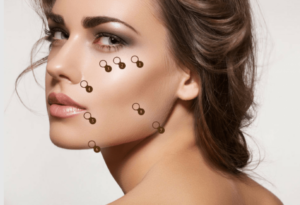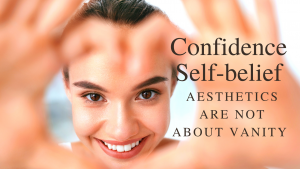 WOW !!! 5 Star REVIEWS for the 8 Point Facelift
Patients at The Island Cosmetic Clinic are raving about the Instant and Natural results they have achieved from the revised 8 POINT FACELIFT (Non-surgical-Liquid Facelift) performed by Dr Jilani, with minimal downtime.
"The 8 Point Facelift was amazing and the results instant. I am very happy with the results & would not hesitate to recommend this excellent procedure."
Mrs. C
"WOW! I look 5 Years Younger."
"What I was struck by most was Dr. Jilani's professionalism. I have absolutely no doubt I would not have received that level of service anywhere else. I'm blown away by the naturalness of the results of the 8 Point Facelift. Really satisfied."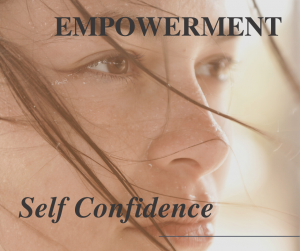 "10 out of 10. I am very happy. I look naturally refreshed especially when I wake up." Miss A
"After my 8 Point Facelift, I could not believe the instant change that it made to my features. My face felt lifted and structured. It instantly lifted my spirits and gave me my confidence as a woman back. The treatment was pain-free and Dr Jilani's professional manner and expertise put me instantly at ease knowing I was in safe hands. I would recommend this treatment to anyone who wants to feel uplifted in themselves and look ten years younger." Mrs S
"It has made me feel so much more confident, I was feeling very, very low, this I will keep up… It is for myself alone & for no other reason, it has given me a big boost. Dr Jilani's treatment is beyond outstanding, such a kind man." Mrs P
"I was concerned that it will appear unnatural but it looks amazing." Miss. S 
"I was nervous at first and a bit worried, but was made to feel very at ease. So happy with the result, just what I wanted – Natural and Younger." Mrs M (Feb 2020)
Please remember that individual results may vary.
Areas Encompassed Within 8 Point FaceLift
cheek structure, volume, and definition
nose to mouth contours
downward smile, sad face
looseness in the jowl area
lack of definition to the jawline
Results of 8 Point FaceLift
looks and feels very natural
not a 'fake' or 'over-done' look
enhances the overall shape of the face
lifts the structure and dynamics of the face
smoothes the skin, reducing lines and wrinkles
gives a general brightening effect
offers improvement in the jowl and jawline.
helps skin look younger for longer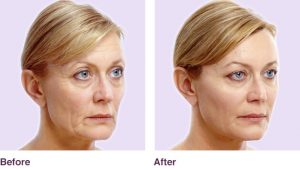 The 8 Point FaceLift in the Daily Mail.
Look 10 years younger WITHOUT going under the knife: Mother, 47, tries the 8-point fillers facelift promising to rejuvenate skin in just 30 minutes – with impressive results
www.dailymail.co.uk/femail/article-3634776/8-Point-Facelift-FILLERS-promises-make-look-10-years-younger.html
Restylane dermal filler is one of the safest ways to enhance your looks naturally. It is one of the most effective non-surgical dermal filler treatment. With over 40 million treatments worldwide for over 25 years and extensive clinical documentation, Restylane fillers are scientifically proven to give instant results and have a long-lasting effect as a natural facial treatment.
Guide Price £1250.  The exact price will depend on the number of syringes of filler used to restore facial volume to achieve the best result. This can vary and will be discussed at your free no-obligation consultation with Dr Jilani.
Please remember that individual results may vary.