Look Years Younger without Surgery
(Non-surgical – Liquid FaceLift)
The 8 Point FaceLift has been hailed as the ultimate solution for the loss of facial volume, without the need for cosmetic surgery. This involves injecting Restylane dermal filler into strategic points of the face to create a beautiful, rejuvenated, naturally lifted look.
Dr Jilani MBBS MRCP(UK) is a Masterclass Cosmetic Physician and an artist when injecting faces. He pioneered Aesthetic treatments on the Isle of Wight at the Island Cosmetic Clinic, Wootton Bridge in 2001 as a full-time Aesthetic Doctor.
The main areas treated are the cheeks, jawline and jowls, nose to mouth lines and sad corners of the mouth. The treatment is fully adaptable and can be tailor-made to your requirements. The fantastic result of this treatment can last up to 1 year.
The revised 8 POINT FACELIFT (Liquid Facelift) is creating unprecedented excitement among the patients at The Island Cosmetic Clinic.
'I can't believe it! It looks amazing. Thank you.' N.A
'Oh my god! I look 5 Years Younger.' A.W
'WOW. Now I have got cheeks.' C.R
'10 out of 10. I am so happy. I look naturally refreshed and notice it when I wake up.' J B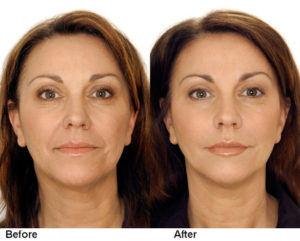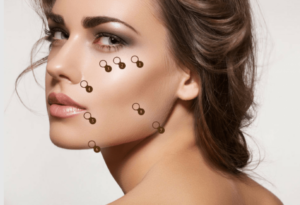 Areas Encompassed Within 8 Point FaceLift
cheek structure, volume, and definition
nose to mouth contours
downward smile, sad face
looseness in the jowl area
lack of definition to the jawline
Results of 8 Point FaceLift
looks and feels very natural
not a 'fake' or 'over-done' look
enhances the overall shape of the face
lifts the structure and dynamics of the face
smoothes the skin, reducing lines and wrinkles
gives a general brightening effect
offers improvement in the jowl and jawline.
helps skin look younger for longer
8 Point FaceLift in the Daily Mail.
Look 10 years younger WITHOUT going under the knife: Mother, 47, tries the 8-point fillers facelift promising to rejuvenate skin in just 30 minutes – with impressive results
https://www.dailymail.co.uk/femail/article-3634776/8-Point-Facelift-FILLERS-promises-make-look-10-years-younger.html
Restylane dermal filler is one of the safest ways to enhance your looks naturally. It is one of the most effective non-surgical dermal filler treatment. With over 40 million treatments worldwide for over 25 years and extensive clinical documentation, Restylane is scientifically proven to give instant results and have a long-lasting effect as a natural facial treatment.
Guide Price £895.  However, the exact price will depend on your individual needs as to how much facial volume needs to be restored and the number of syringes of filler used. This will be discussed at your free no-obligation consultation with Dr Jilani. 0% finance is available.
Please contact the clinic on 01983 880180 for more information.