Dr. G Jilani – Medical Director/Aesthetic Physician
Dr. Jilani is one of the few cosmetic doctors in the UK who has been working full time in cosmetic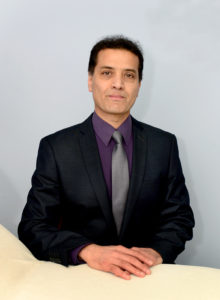 medicine for over a decade. He established The Island Cosmetic Clinic in 2001. He is passionate about advanced medical cosmetic treatments and has been fully dedicated in this field.
Dr. Jilani is renowned for his careful, skilled injection techniques.He is an absolute perfectionist when treating clients, only happy if they are 100% satisfied with their treatment. He has a very calming manner whilst dealing expertly with nervous and anxious clients. He has pioneered advanced cosmetic treatments on the Isle of Wight. His achievements and bio-data can be seen on the Dr. Jilani page.
Clare Jilani – Managing Director/Aesthetic Practitioner
Clare established the Island cosmetic clinic with Dr Jilani in 2001. She has extensive knowledge of all the treatments performed at the clinic.
Clare deals with the day to day running of the clinic and works closely with the rest of the team to

ensure the best service and advice is always available to our clients. Clare holds a Level 3 Qualification from the Chartered Management Institute.
Clare is NVQ Level 3 qualified in Beauty Therapy. She has 10 years experience in photo medicine, laser and light therapy. This includes  IPL for permanent hair reduction and skin rejuvenation, Infrared Skin Tightening and laser fat reduction.
She has acquired core of knowledge in the use and safety of Laser and Light Treatments at Southampton General Hospital.
Clare has 14 years experience in Medical Microdermabrasion, Skin Scanning and SkinCeuticals treatments and skincare. She also has 14 years experience in the use, benefits and application of Jane Iredale mineral make-up.  Clare has a special interest in the treatment of acne.
Before establishing the Island Cosmetic Clinic, Clare had five years previous experience in colour analysis and cosmetics and trained as a consultant in fashion and beauty. Clare has worked in childcare & healthcare with an interest in psychology. She holds a Diploma with Merit in Child Development & Psychology from Bath College.
Emma Courtney – Assistant Manager/Aesthetic Advisor
Emma joined our team in 2010 and deals with general enquiries and bookings as well as skincare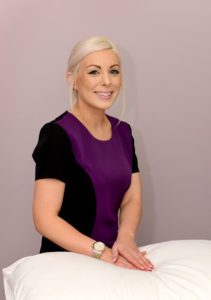 and make up advice.
She is trained in Skin Scanning & SkinCeuticals skincare. She has special interest in Jane Iredale mineral make up.
Emma has a background in Beauty therapy. After gaining her NVQ3 she worked in different areas of the beauty industry, from practising beautician to skincare consultant for some of the major cosmetic houses. She excelled in make-up artistry, which led her to work in wedding & photographic make up.
She is also fully trained in i-lipo laser fat reduction and Halo Elite Hair restoration treatments
Naomi O'Hara – Semi-Permenant Makeup Artist
Naomi has been part of the team at The Island Cosmetic Clinic for 10 years as a semi-permanent make up artist. She has over 12 years experience in the make up industry. She has been working at specialist clinics and alongside medical professionals in hospitals, providing semi-permanent make up and medical tattooing expertise to patients.
She has trained as an Advanced Level Semi-permanent Make Up Technician, before studying for a Paramedical Diploma in Pigment Removal. Her advanced courses and diplomas include:
Post Alopecia and Chemotherapy Eyebrow & Lash Enhancement
Paramedical Tattooing
Scar Camouflage
Pigment Removal
Non-Laser Tattoo Removal