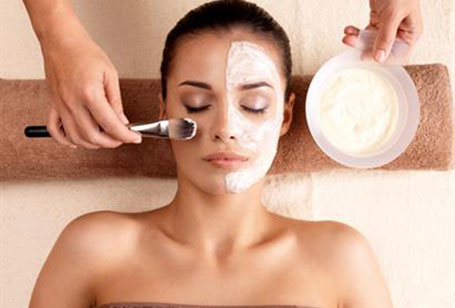 Treatment Detail
Overview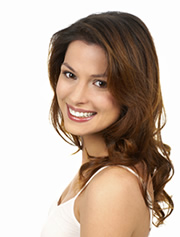 SkinCeuticals Gel peels are light chemical peels which intensively exfoliate the skin to accelerate the cell renewal process. It stimulates collagen synthesis and improve elastin fibers in the dermis, revealing a more youthful and radiant complexion.
These peels work at a similar depth on the skin as a microdermabrasion treatment. Our aesthetician performs these peels and they are a quick, no fuss treatment with no downtime. Gel peels make the skin look brighter, improve light pigmentation marks and skin tone and reduce fine lines. They are great maintenance treatment for a youthful complexion and ideal to have before a night out or special occasion.
Gel peels can be combined with medical microdermabrasion for a deeper exfoliation and extra boost to your treatments. They give instant results of a clearer, brighter, softer skin. They are great used on hands and feet too: leaving the skin softer, brighter and younger looking.
---
Treatment Procedure
During your treatment, our aesthetician will first cleanse your skin and place some cotton pads on your eyes, while you keep your eyes shut. The peel solution is then brushed on to your skin, and left to work for 5 minutes before it is washed off. Calming SkinCeuticals products will then be applied to your skin, followed by sunscreen and optional Jane Iredale mineral make up. For the face we recommend a course of 3-6 treatments. A patch test is required 2 weeks prior to treatment.
There are two different kinds of gel peel and you will be advised on the correct peel for you at your skin assessment.
---
Micropeel
Combined glycolic and lactic acid work together to exfoliate the skin, while reducing irritation and dryness. By accelerating the cell renewal process, stimulating collagen synthesis and improving elastin fibres in the dermis, this light chemical peel revitalises photo damaged skin and helps reduce the appearance of fine lines and wrinkles.
This peel is especially suited for people with photodamaged or dry skin.
---
The SM
Combined, salicylic and mandelic acid work together to exfoliate the skin, while decongesting pores and reducing irritation. Salicylic acid is a lipid soluble product that penetrates pores to dissolve sebum and cellular debris.
By accelerating the cell renewal process, stimulating collagen synthesis and improving elastin fibres in the dermis, this light chemical peel revitalises sensitive skin and helps improve the appearance of problematic skin. This peel is suited for people with oily, acneic or sensitive skin as well as those with darker complexions.
---
More Information
Prices
FAQ's
Will I need to take time off work after this treatment?
No this treatment has no down time, and is not a deep peel that leaves you red and peeling. It is safe, non invasive, deliver results, yet requires no down time.
---
Does it hurt?
Some people can feel a slight tingling and heat. The peel is only on the skin for 5 minutes so discomfort is rarely felt.
---
Does this treatment replace Microdermabrasion?
No. Microdermabrasion is different because it uses aluminium oxide crystals with a hand piece to exfoliate the skin. Our aesthetician can concentrate on problem areas and work on them a few times during Microdermabrasion.
Gel peels are distributed on to the skin evenly, and can not be repeated in one session. Therefore Microdermabraion is more suitable to remove blackheads and scarring and reduce open pores.
Gel peels are great to freshen, brighten, reduce fine lines and reduce mild pigmentation. The SM peel also helps to control acne.
---
Can you have a Gel peel & Microdermabrasion done together on the same day?
Yes you can and you will achieve even better results.
---
Will I look red afterwards?
Usually after the peel the redness subsides as soon as it is washed off the skin. Slight redness may be present for a short time. If you have a combined Gel peel with Microdermabrasion, you may have moderate redness which soon subsides. Your aesthetician applies a SkinCeuticals calming gel to your skin and some mineral make up which soothes and protects the skin while concealing any redness.
---
Are there any possible complications.
Complications during and after this treatment are extremely rare. However those that could occur include burning, headache, nausea or dizziness. Less sever ecomplications may include temporary hot spots or crusting.