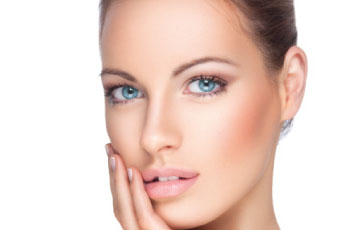 Treatment Detail
Overview
Help restore the skin's youthful look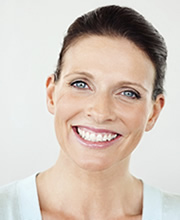 It's nearly impossible to get through life without unsightly veins, blood vessels, age spots, and freckles on the face. They are a problem for millions of men and women worldwide.
Both the pleasures and stresses of life, along with the simple passage of time tend to cause our skin to appear older. The signs of photo ageing and sun damage are typically most visible on the face and body.
---
Imagine reducing the effects of sun damage
Photorejuvenation using Intense Pulsed Light (IPL) is a non-invasive treatment that treats sun damage without disruption of the skins surface, meaning no down time. Intense Pulsed Light IPL can simultaneously treat a wide range of facial concerns safely and effectively, such as broken capillaries, facial redness, benign brown pigment, age spots, sun induced freckles and mottled pigmentation.
The Island Cosmetic Clinics IPL from Lumenis is the gold standard for photorejuvenation. Lumenis (USA) is the world leader and pioneer in laser and light based technology. This FDA-cleared, patented technology provides dramatic results for a variety of benign conditions, including age spots, sun-induced freckles as well as symptoms of rosacea, unsightly veins and other blemishes.
All treatments are adminstered by Dr. Jilani.

---
Before & After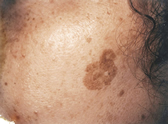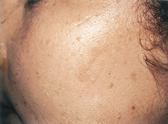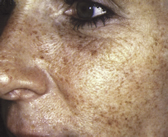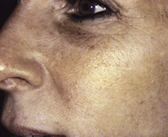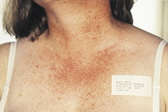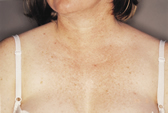 ---
More Information
Prices
(Facial redness and broken veins, rosacea, age spots, pigment marks)
| | |
| --- | --- |
| Nose | £90 per treatment |
| Cheeks | £130 per treatment |
| Cheeks & Nose | £155 per treatment |
| Cheeks & Jaw | £155 per treatment |
| Full Face | £230 per treatment |
| Neck | £165 per treatment |
| Chest | £165 per treatment |
| Back of the Hands | £90 per treatment |
We recommend a course of 3-4 treatments to get maximum results.

FAQ's
What conditions can Photorejuvenation with IPL treat?
IPL technology can successfully treat broken veins and capillaries,unwanted pigmentation and age spots, rosacea and other imperfections from sun damage. It can be used effectively on the face, neck, chest, arms and back of the hands.
---
What happens during treatment?
A cold gel is applied to the area and you will be given glasses to protect your eyes from the bright light. The smooth glass surface of the IPL handpiece is gently applied to your skin and pulses of light are applied. Each treatment takes about twenty minutes.

---
What does it feel like?
You may feel a slight sting like a snapping of a small rubber band. An anaesthetic cream may be used although is seldom required.
---
How many treatments would I need?
Treatment is generally adminstered in a series of 4-5 sessions approximately 3-4 weeks apart.This provides excellent long term results with minimal adverse effects and high client satisfaction. You can return to work the same day and resume all your regular activities.
---
How do other treatments compare to IPL Photorejuvenation?
While there are different lasers that treat redness and broken capillaries, benign brown pigments and skin resurfacing; no other technology provides the long-term improvement of the complexion and texture of the skin like the IPL. This is achieved without the slightest interruption to your busy lifestyle.